QGIS Enterprise
First hand maintenance and support from QGIS developers.
Open Source GIS for business environments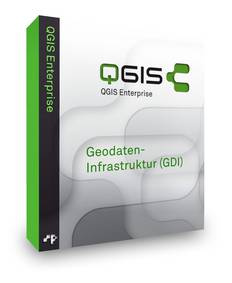 The user-friendly and feature-rich QGIS has proven itself for several years. Sourcepole now fills the last gap which prevented organizations from adopting QGIS in mission critical business infrastructures - professional support directly from the core developers. With the QGIS Enterprise Long Term Support and Maintenance Agreement, the customer receives the security to run a professionally supported and operational GIS infrastructure based on QGIS.
For mission-critical use of open source GIS in your business, you need a reliable partner and reliable software. Build your spatial data infrastructure with the user-friendly and expandable QGIS Desktop, Server QGIS and QGIS WebClient components of the QGIS Enterprise Edition.
The QGIS Enterprise LTS Maintenance and Support Agreement gives you long term security and reliability when working with the QGIS suite.